---
WHAT MY CLIENTS ARE SAYING…
Brian was so easy to work with from start to finish
Brian was so easy to work with from start to finish.  We recently contacted him because we were looking for a vacation/summer home in Northern Arizona.  Although being based in Scottsdale, Brian did not hesitate to begin the search for us and willingly made several trips to our desired locations to show us properties.  Because Brian is a member of Scottsdale, Central Arizona and White Mount Association of Realtors, it was very helpful as we were undecided exactly which area we wanted to settle in and this gave him the ability to show us homes in Payson, Pine and Strawberry area as well as all the way up to Show Low, Pinetop and Greer before deciding to focus on the Forest Lakes area where we found our beautiful cabin.  We highly recommend Brian to anyone looking for a home whether it's local or in one of the many other areas Brian has the ability to take you to.  We never had to think about what came next in the process as Brian was on top of every aspect of the purchase, inspections and closing.  We can't thank him enough for making this such a seamless process and wouldn't hesitate to use him for any other Real Estate needs.
Brian & Linda Henderson
We had a lot of active interest the minute our house hit the market!!
Brian was a great resource and invaluable help in marketing and selling our home. From the time we were talking about putting it on the market, through preparing the home to be listed and then fielding the interest that came in, Brian was there every step of the way. He helped us set our home up to look its best, using his experience and critical eye to get every detail perfect. He also used a full panoply of marketing technology to get our home the most exposure. We had a lot of active interest the minute our house hit the market!! Brian gave us straightforward advice on the market in our area and pricing our home. In the end, our home sold quickly, the process was smooth, and we were very happy with the price. Thanks Brian for all your work on our behalf, we really felt like you were part of our family!!
Happy Home Sellers,
Tyson and Jill Schultz

We highly recommend Brian for your real estate needs – in the Valley and in the Mountains!
We highly recommend Brian for your real estate needs – in the Valley and in the Mountains! When a job opportunity brought us to the Phoenix metro it meant leaving behind our beautiful mountain property near Santa Fe, NM. The decision was clear – we needed a house in the valley for work – and one in the mountains for playtime and to get away from the heat. We never dreamed that one realtor would be an expert in both, but then we found Brian! Initially we told him we wanted to buy land in the mountains with a plan to eventually build – and we were interested in resale homes in the valley – so this is what he showed us. With Brian's assistance in navigating building permits the land idea seemed less and less feasible. And, after looking a multiple resale homes, he suggested building a new home would get us exactly what we wanted. We purchased a beautiful cabin in Overgaard and built a lovely turnkey home in Mesa. Brian was there every step of the way including helping us locate a rental property while our home was being built. He has the network and resources necessary to minimize the stress and worry of the home-buying experience in markets we were completely unfamiliar with. Thank you Brian – we absolutely love both of our homes.
Jeanie & Roger Gallagher
Brian is an honest and straight forward agent who will suggest a realistic asking price and will be fully dedicated selling your home
Brian was the first agent we interviewed. We were planning to list with him until a friend encouraged us to meet with other agents. Ultimately, we listed with the other agent because that individual suggested a list price nearly 40k higher than Brian's suggested list price. After six plus months with no offers and multiple price reductions we came to the end of our listing contract. Frustrated and discouraged we were back to square one. We reconnected with Brian and decided to list our home with him at or near the price he suggested when we'd first met months prior. Brian began heavily marketing our home; there was a flurry of activity and multiple showing. Our home sold within a short period of time for close to asking. We couldn't be happier!
Brian is a SRES® – Senior Real Estate Specialist and is sensitive to how challenging it can be for aging folks to sell their homes. Along the way he assisted with countless details that exceeded what we would expect from an agent. Brian was there with suggestions for plumbers, cleaning crews and more. Over and over my family was awed by his generosity and good nature. We would highly recommend him to anyone looking to sell their home.
Jamie & Nancy Testa

Out of town buyer – Outstanding service
Although I live primarily in Flagstaff, Brian was able to help me greatly with my purchase of a second home in Scottsdale.
Brian made the process very smooth and easy, his work ethic in unbelievable!  Brian went far beyond what a normal broker would have.  I first tried to have one of the more well know larger firms help me, however, they were unresponsive and I found Brian to save the day.  I highly recommend Brian Young for any real estate transaction.
I am sticking with Brian for all my future real estate needs!
 Neal Smith

Brian was able to secure us multiple offers within the first week. We ended up accepting an offer above our asking price!
I can highly recommend Brian to anyone looking for a great agent. Real estate deals are always complex and Brian makes them simple. He looks out for his clients, they are his first priority.
In our specific case, Brian was able to secure us multiple offers within the first week. We ended up accepting an offer above our asking price!
I would recommend Brian and would be glad to provide a personal reference.
Matt & Emily Gradoville
We couldn't be more pleased with our experience with Brian and would wholeheartedly recommend his services
Brian managed the sale of our home in a fashion that exceeded our expectations. A record timeline sales process was a direct result of Brian's real estate savvy and professionalism. He maintained a comprehensive multimedia presence featuring our home staged and photographed at a level that rivals any home decor magazine. Brian's meticulous attention to detail was evident throughout the home preparation and sales launch process. In fact, the guidance he provided regarding current market trends and client preferences were spot on, resulting in our home being sold the very first day he staked the "FOR SALE" sign in the yard. Since we did not live in Arizona at the time, Brian oversaw the market preparation progress of our home on a daily basis, ensuring a timely and thorough completion of tasks was maintained under heightened security and finalized with superior curb appeal. Finally, his communication and negotiation skills with the buyer's agent facilitated the process without a single glitch.  for the sale of a home at any level.
You took all the stress off of me…Your experience is obvious
Dear Brian,
It has been hard to put into words how much I appreciate your help selling my home.
I know you sell houses but, I really feel you did go above & beyond in my case. I moved out and left it all to you, and you did it.  You are easy to talk to, practical, and hardworking. You took all the stress off of me.  Your experience is obvious. Thank you so much.
Brenda Uhl 
Much Gratitude and Great Appreciation
Dear Brian,
This letter comes to you with much gratitude and great appreciation for all the hard work you did in making our home buying experience  a big success. You were referred to us by more then one person and now we see why.We would like to thank you for spending your valuable time and efforts in making the whole home buying process less stressful. Your hard work helped us to achieve exactly what we were after and without you, we could not have achieved it!
We have bought and sold many homes over the years and have worked with many Professional Agents. We warned you ahead of time we were not easy to deal with when it came to real estate buying. But, You were not intimidated by our demands.  You just smiled and said lets make it happen! You are by far the best Agent we have encountered!  Not once did we have to 'babysit' you. You were on top of everything that came our way.
We also appreciated that when a decision needed to be made, you presented it and let us decide what was best without interfering. But, when we did ask your opinion on a matter your answers were 'spot on', honest,  and straight forward! Might we add – a great problem solver! You were always looking out for us!
With the loss of a loved one everything seemed more stressful and a bit overwhelming so your extra attention to our needs made us feel that you had our back, guiding us along every step of the way.
Also, my parents who are very experienced with buying and selling were so impressed with how you handled our whole real estate experience from start to finish they informed their HOA, friends, neighbors, and relatives about you. That doesn't happen often!
Best wishes to you and hope we can work together again in the future.
Warm regards,
Quick Response; Seasoned Veteran!
I was working with Brian to find the absolute newest listings to hit the market. He was always quick to send over any new listings that matched our criteria, often several times a day. He also went well above and beyond what we asked of him. In fact, on the way to look at one such listing that Brian had sent a long we passed a FSBO not listed on MLS.. We called Brian, he immediately drove to the house where Brian negotiated a verbal agreement with the owner that we closed with a handshake (we of course entered a formal contract with the owner later that day in writing). Thanks to Brian´s fast response and quick thinking to begin a verbal negotiation, we live in a fantastic home, in a beautiful neighborhood, that we purchased at a very fair price. In our opinion, Brian is the real estate consultant that you want to have working for you!
Travis Vosselman
Great first-home purchase
I was a first-time home buyer looking for a house that I could rent out until I was able to live in it. Brian helped me find options in the neighborhoods where I was interested in looking. He was available to show me any house I asked about, and he was my advocate when it came to getting the right price. I couldn´t be happier with the outcome. I was able to keep the house rented consistently until my husband and I were ready to move into our dream neighborhood. Thanks Brian!
Jillian Schultz
A Very Happy First Time Home Buyer!
Being first time home buyers, Brian helped my husband and me find the best deal on a home where we wanted to live. Brian stayed with us throughout the whole process, and was very quick to respond to all of our questions. Brian Young is the real estate consultant that you want to have working with you. He went above and beyond! I would highly recommend him to anyone in need of a realtor.
"We got a great deal because of you"
Thank you so much for all your hard work!! We got a great deal because of you.
"Brian Young is the agent that you want to use"
Before Brian, we had listed our house and for months we received little interest and no offers for our property. As soon as we contracted services with Brian, it wasn't long before we had received multiple offers from buyers, while selling our house in half the time as before. If you are looking for a professional agent that is willing to go the extra mile, has a consultative no pressure approach, while always being there to answer your questions…then Brian Young is the Realtor that you want to use if you are looking to buy or sell your next house!
"Brian Young was wonderful"
Brian Young was wonderful when selling our investment property. He was very involved with the marketing and from beginning to end we felt like we were in the hands of someone who really cared.
"I look forward to working with you again"
I just wanted to take a moment and thank you for all the effort put in on my behalf over this past year. First, driving me around town, advising me of the various areas, schools, pricing and all the other details that go into the educated and informed purchase of a home. I'm delighted we were able to settle on a Brand New Shea Home.""Then you were there to sell that same home when I was transfered back to Los Angeles in less than 11 months. Further, there aren't many Real Estate people (if any) that would help pack and load the truck (thanks again). I realize my home was at least 40 miles for your office, meaning you devoted even more time to my specific needs.""You made the Home Buying/Selling experience as enjoyable as it can be and I truly appreciate that. I look forward to working with you again upon my return to the Phoenix area (hopefully soon)."With very best regards,
"I love my new home"
Brian you are one special person. First of all, no other realtor would have spent the time with me locating just the right house. You spent the whole week with me and helped me find a lender and insurance agent. Secondly, you helped with a difficult closing and then helped unload the moving truck. No other realtor would have helped us like you did Brian. I love my new home. Thank you again for all your help in choosing just the right home for me."Gratefully yours,
"Thanks to Brian Young"
Thanks to Brian Young, I'm living in a brand new condo that I can call home! Several months ago, I decided it was time to buy so I dove in headfirst. Brian was right there, ready and waiting with places that met my exact specifications. After the sixth condo that we looked at, I knew we needed to go no further it had my name written all over. Brian acted quickly and worked around my schedule. In fact, I can honestly say that I've never been to his office because he always came to me! The buying process was painless and quick. I ran into ZERO problems.Even after I was in my new place, Brian called to check on me. Coincidentally, it just so happened that the two times he called me, I was having some plumbing problems…nothing major, but definitely a problem that I could not fix. Wouldn't you know it, he was at my door in a matter of minutes with tools and a smile. Let's just say the plumbing problems are a thing of the past!Brian did an outstanding job. If every agent was like Brian, there would be no such thing as an "unpleasant buying experience".
"The first morning…we had an offer"
The very first morning that Brian had the "For Sale" sign up in our front yard, even prior to our home being officially on the market, we had an agent and customer at our home who made an offer on the spot. The only condition was we needed to be out of the home and close in 5 working days. I had just returned from my Fathers funeral and we had all we could do in packing up our home and cleaning it on the 5th day on our way out the front door.Brian stepped in and handled the entire complicated transaction according to all our expectations from day one of listing with him. We were in our new home in five days. Brian did a great job!
"Above and Beyond what we had expected"
Relocating to Arizona was stressful enough, finding a new home was even worse… until we met Brian. He definitely went Above and Beyond what we had expected. When we needed to have our home inspected, Brian was there, even though, we were out of state. He even cleaned our pool during the inspection. He is, by far, "the" best Realtor we have ever known."
"Very Patient….Beyond the call of duty"
Dear Mr. Brian Young,I wanted to write and thank you for all you did for us. In the beginning, when we flew to Arizona from California, you were very patient, taking us back and forth to all the available new construction model homes. After the sale, as our home was being built, you e-mailed the pictures of the progress of the house to us, which was great, as our schedule did not allow us to fly out to see the progress. Receiving pictures from you through the building process was wonderful for our family.I also want to thank you for following up with all the phone calls after we closed escrow, just to make sure everything was going well and to see how we were doing. Brian, you did a great job handling our final walk-through, as it would have been impossible for us to be there, the week prior to our move from California.Thanks again for all the help in all the areas you went Beyond the call of duty. You are a great Realtor, we will pass your name on to others.
Sincerely, "The Peterson Family"

"You are the Best Agent anyone could ask for"
Dear Brian,We just want to thank you for the wonderful job that You did for us. You took the time to work with us when we came from out of state and had limited time to work with. Your understanding of what we were looking for and needed was amazing .You took us to look at just what we wanted and explained to us what to do and were very helpful through the whole process.We really appreciated you sending us pictures once a month through the building process. You taking the time to do the final walk through for us was a life saver as we were driving in from out of state at the time. We want to Thank You and let You know that we will let everyone we know that will be looking in the area that you are the Best Agent that anyone could ask for.Thanks again for everything..
Sincerely Tim and Robin McGinness

"Brian did an outstanding job"
When relocating from Los Angeles, CA I came across Brian Young and his web site. The web site was extremely helpful in searching out homes. When I contacted Brian he took the time to listen to what we were looking for in a house both in price and size. We made a trip to Arizona within two weeks of finding Brian's web site to meet Brain and preview homes. When we met with Brian at about 2pm he had six homes in the area that we wanted to live in all meeting the size and price requirements we specified. At 7pm we decided on the house we like best. The next day Brian completed all the paperwork to make an offer and once the offer was accepted. Since we lived out of state, Brian went out of his was to make sure that all requirements of the purchase were met.Brian did an outstanding job, compared to our last purchase where the search for the right home lasted 4 months. We could not ask for a better or more professional realtor."
"We highly recommend Brian's services"
Brian was able to facilitate the sale of our first home even while we were out of the country on vacation. When it came to the purchase of our current home, he made himself available on many occasions to show us different properties. Once we had found the 'house of our dreams', Brian negotiated a great deal for us! We highly recommend his services".
Mike Lucien – Scottsdale Arizona

"We are so happy here"
Dear Brian,We want to express our thanks for your help in Buying our home. We are so happy here; just a few things to do yet. We thank you for your gifts to us.Your Friends,"
---
 Want To Know What Your Home Is Worth In Today's Sizzling Hot Sellers Market?
Receive A Complete Home Report Instantly! No Catches. No Gimmicks.
↓

See All The Available Arizona Homes For Sale On The
ARIZONA MLS MAP SEARCH
Click On Map To Begin Your Arizona Home Search
↓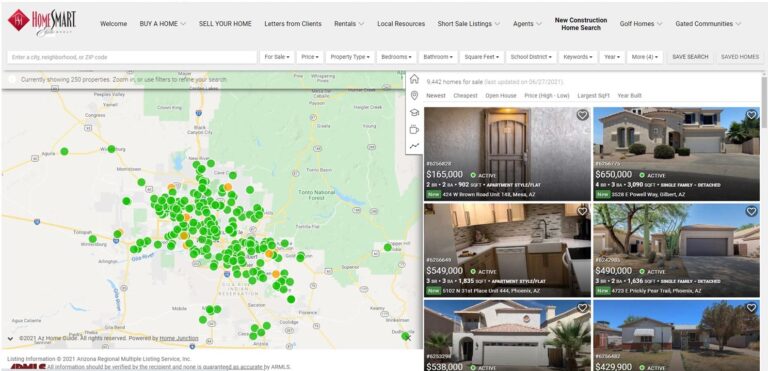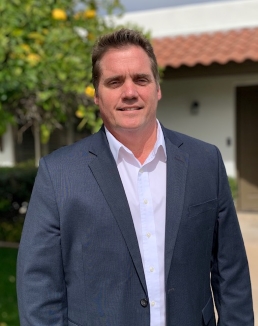 BRIAN YOUNG PLLC  –  REALTOR®
Scottsdale Real Estate Marketing Specialist
SRES® – Seniors Real Estate Specialist
CPRES – Certified Probate Real Estate Specialist
CDPE® – Certified Distressed Property Expert
 602 -405 – 3949 DIRECT
480-990 – SOLD (7653) OFFICE




HomeSmart Elite Group
8388 E Hartford Drive Suite 100  Scottsdale AZ 85255